The Mommy Makeover
The gift of motherhood is unlike any other, but pregnancy can be very unforgiving to a woman's body. Many mothers end up with sagging or deflated breasts, a stretched and rounded abdomen, and unwanted fat and skin in their hips and thighs. That's why talented and experienced, board-certified Orlando Plastic Surgeon Dr. Armando Soto is so proud to be widely considered an expert in the performance of mommy makeover procedures. Mommy makeover restores a woman's body to youthful femininity and helps her regain self-confidence. Typically, the mommy makeover includes a combination of several procedures. These may include a breast lift (with or without implants), tummy tuck, liposuction, Bodytite, miraDry, or Viveve treatments for restoration of youthful intimate function and correction of other post-pregnancy problems. At Aesthetic Enhancements Plastic Surgery, we will partner with you to make your dream body a reality!
Request Consultation
Our Procedures
Dr. Armando Soto and his team of professionals offer a full spectrum of Aesthetic Enhancements to help you look your very best. From at home or aesthetician administered skin care, to non-invasive or minimally invasive office procedures, laser treatments, or safe and effective surgery, our practice offers the latest technology and provides the most advanced care in the Orlando area. All of our procedures are performed onsite in our nationally and internationally accredited operating suite. We are so proud to present our patients with top-notch skin care, high-end injectables, body contouring treatments, and surgical procedures. Prior to any procedure, patients will undergo a thorough consultation with Dr. Soto and his staff to discuss their specific aesthetic goals.
Dr. Armando Soto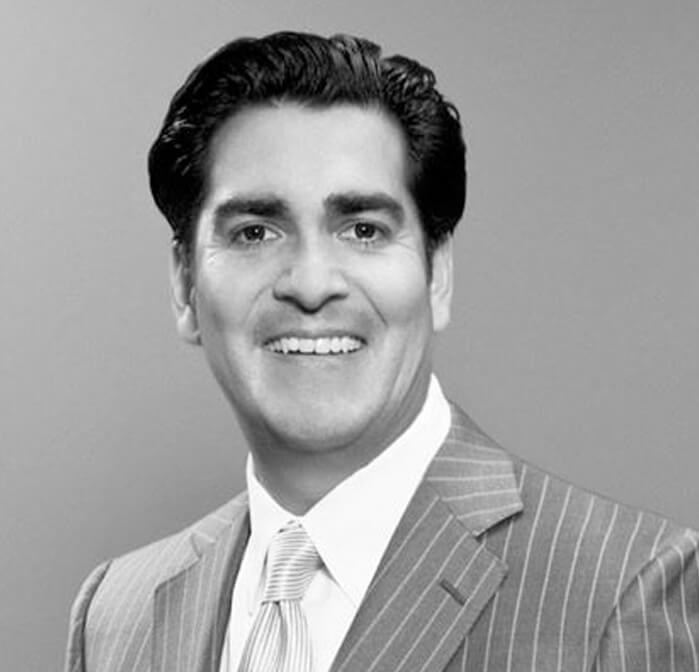 Board-certified Plastic Surgeon Dr. Armando Soto specializes in all aspects of facial rejuvenation, as well as breast and body contouring procedures in Orlando, Flordia. In 1991, he attended The Johns Hopkins School of Medicine in Baltimore following his undergraduate education at Texas A&M University. Based on his record and the recommendations of the plastic surgeons at Johns Hopkins, he was accepted for training in the prestigious program at Washington University & Barnes-Jewish Hospitals in St Louis (the birthplace of American Plastic Surgery). Upon completion of his training in Plastic Surgery, he was accepted for an additional year of advanced training in complex breast surgery, microsurgery, and breast reconstruction at The Center for Women's Health and Medicine of Mercy Medical Center in Baltimore. After his training, he joined the faculty at The Center for Women's Health and Medicine and was later named one of the top "40 Under 40" by the Baltimore Business Journal, a listing of the most promising Baltimore professionals under the age of 40.

Learn More
Reviews
Bridget and Amanda made a super weird and uncomfortable procedure quite easy! I was really nervous, but their calming manner and conversation relaxed me. The Geneveve treatment was completely painless and there was no down time. My significant other thoroughly enjoys the results as well.
K.M. / Yellowpages
I absolutely love this office and the staff. I had a breast augmentation with breast lift a year ago with Dr. Soto and I couldn't be happier with the results, they look natural looking and I am so much more confident in my swimwear now. He is the best!  Also, Amy the Nurse Practitioner is just amazing, I have gone to her for botox and filler. She is just so professional and charming. Having never done these procedures before, she did an excellent job of educating me about the different options and common known side effects and helped me to choose the right type and amount of filler/botox to give me the most natural look. I get so many compliments of how refreshed I look. I highly recommend this office for all your aesthetic needs! -Monique B.
M.B. / Yelp
I absolutely love this whole staff!! Dr Soto is very friendly and warm, Amy is incredible at her craft and just lovely, Romi and Laney are the best and most friendly and Knowledgable nurses I've ever met, and Carleigh at the front desk is always on top of it!! I would recommend this office for ALL of your aesthetic enhancement needs. So far I've gotten a breast reduction and lift, which has changed my life for the better. I am very happy with the results and extremely happy with the after care I have received to ensure I am healing properly. I've also seen Amy for Botox and Fillers, she's the absolute best.
F.B. / Facebook
Love working with Amy! She always helps me get the results I am looking for and seems genuinely happy to help me!
K.W. / Yellowpages
I couldn't be happier with not only my results but they way I was taken care of by Dr. Soto and his staff.  I searched for months for a plastic surgeon. After finding Dr. Soto I knew he was the right one. I drive 3 hours round trip to see Dr. Soto and I wouldn't have picked anyone else. I have had 2 surgeries by him and both were a complete success with great results. They answered all my questions, took the time to take my numerous phone calls and emails and never made me feel like I was bothering them. I followed their Pre and post-op instructions and have had no complications. Their night nurse is amazing and so caring. I truly feel like they I am family. I would recommend Dr. Soto for all your needs.
V.C. / Yelp
About
Aesthetic Enhancements Plastic Surgery is an outstanding skin care and plastic surgery center in Orlando, FL that offers advanced treatment options to those seeking cosmetic improvement of their face or body. Dr. Soto and his staff are highly-trained in the most current, sophisticated techniques. As a leading surgeon in Orlando, Dr. Soto is greatly sought after for his expertise and exceptional skill in primary and especially revision surgery. Our distinguished team works diligently to fully understand all your concerns and cosmetic goals so that you can look and feel amazing. This is what makes our practice a great choice to guide you during your journey to a better you. Our top priority is providing you with a safe, customized treatment plan that suits your specific needs and desires. At Aesthetic Enhancements Plastic Surgery, we take pride in our work and value every patient who partners with us to achieve their new look.